Losing weight after childbirth can be a challenge for many new mothers, especially those who are breastfeeding. While it's important to approach weight loss with patience and prioritize the health of both the mother and the baby, there are several strategies that can help accelerate the process in a safe and healthy manner. In this article, we will explore the fastest ways to lose weight while breastfeeding, while ensuring adequate nutrition and maintaining milk supply.
Establish a Healthy Diet for Fast Weight Loss While Breastfeeding
To lose weight fast while breastfeeding, it's crucial to focus on a well-balanced diet that provides essential nutrients for both you and your baby. Aim to consume a variety of whole foods, including fruits, vegetables, lean proteins, whole grains, and healthy fats. Avoid crash diets or severely restricting your calorie intake, as this can negatively impact milk production. There are several meal replacement shakes for breastfeeding moms that you can also use to replace meals and not lose any milk.
Best Diet Plans for Breastfeeding Moms
Mayo Clinic Diet
The Mayo Clinic Diet is a well-known and respected program that offers a comprehensive approach to weight loss and overall health. For breastfeeding moms, who have unique nutritional needs, the Mayo Clinic Diet provides guidelines and recommendations to support their postpartum weight loss goals while ensuring adequate nutrition for both mother and baby. Here is a review of the Mayo Clinic Diet specifically tailored for breastfeeding moms.
Balanced and Nutritious Approach: One of the key strengths of the Mayo Clinic Diet is its emphasis on balanced and nutritious eating. It promotes a diet rich in fruits, vegetables, whole grains, lean proteins, and healthy fats. This approach ensures that breastfeeding moms receive the essential nutrients they need to maintain their energy levels, support lactation, and recover from childbirth.
Adequate Calorie Intake: Breastfeeding requires additional calories to sustain milk production and provide nourishment for the baby. The Mayo Clinic Diet takes this into account and offers guidelines to help breastfeeding moms determine their appropriate calorie intake. It strikes a balance between calorie reduction for weight loss and ensuring an adequate supply of nutrients and energy for both the mother and the baby.
Emphasis on Portion Control: The Mayo Clinic Diet encourages portion control to promote mindful eating and prevent overeating. This is particularly beneficial for breastfeeding moms who may experience increased appetite or cravings. By providing portion size recommendations, the diet helps moms manage their calorie intake without feeling deprived or hungry.
Gradual and Sustainable Weight Loss: The Mayo Clinic Diet promotes gradual weight loss rather than quick fixes or extreme restrictions. This is especially important for breastfeeding moms, as rapid weight loss can negatively affect milk supply and overall health. By focusing on healthy lifestyle changes and setting realistic goals, the diet supports sustainable weight loss and long-term success.
Flexibility and Personalization: The Mayo Clinic Diet acknowledges that every individual is unique and provides flexibility in food choices. It offers a variety of meal plans, recipes, and snack ideas that can be customized to suit personal preferences and dietary restrictions. This flexibility ensures that breastfeeding moms can find options that work for them while adhering to the principles of the diet.
Professional Guidance and Support: While the Mayo Clinic Diet offers a wealth of information and resources, it is always advisable for breastfeeding moms to consult with a healthcare professional, such as a registered dietitian or their healthcare provider. These professionals can provide personalized guidance, assess individual needs, and address any concerns specific to breastfeeding.
Focus on Healthy Habits: Beyond weight loss, the Mayo Clinic Diet emphasizes the development of healthy habits that can be maintained in the long run. It encourages regular physical activity, adequate hydration, and mindful eating practices. These habits not only support weight loss but also contribute to overall well-being and long-term health for breastfeeding moms.
It's important to note that each breastfeeding mother's needs may vary, so it's essential to consult with a healthcare professional before starting any diet or weight loss program. They can provide personalized advice and help tailor the Mayo Clinic Diet to individual circumstances.
Portions Master
Portions Master is a portion control system that consists of color-coded containers and a guidebook. The containers are designed to help individuals measure and control their food portions without the need for counting calories or weighing food. Each container represents a different food group and comes in various sizes to accommodate different types of food.
Benefits for Breastfeeding Moms:
Portion Control: One of the main advantages of Portions Master is its ability to promote portion control. Breastfeeding moms often find it challenging to gauge appropriate portion sizes, especially when trying to lose weight. The color-coded containers provide a visual reference, making it easier to allocate the right amount of food groups in each meal.
Simplicity and Convenience: The simplicity of Portions Master can be appealing to busy breastfeeding moms. The containers eliminate the need for complex calculations or meticulous weighing, which can save time and energy. It allows moms to focus on nourishing themselves and their babies without the added stress of detailed meal planning.
Balanced Nutrition: The Portions Master system emphasizes a balanced approach to nutrition. The different-sized containers encourage the inclusion of various food groups, ensuring an adequate intake of essential nutrients for both mother and baby. This aspect is crucial during breastfeeding, as proper nutrition is vital for milk production and overall well-being.
Portability: The containers are portable, making them convenient for moms on the go. Whether you're at home, at work, or traveling, you can easily pack pre-portioned meals and snacks. This feature helps to maintain consistency and control over food intake, even in challenging situations.
Considerations:
Individual Variations: While Portions Master provides a general guideline for portion sizes, it's important to remember that individual needs may vary. Breastfeeding moms have unique nutritional requirements, and these may change over time. Consulting with a healthcare professional or a registered dietitian who specializes in postpartum nutrition is recommended to ensure the system aligns with your specific needs.
Flexibility and Adaptability: Some moms may find the rigid structure of the portion control system too restrictive. Breastfeeding often comes with unpredictable hunger levels, and the Containers Master system may not always allow for adjustments to accommodate these fluctuations. It's essential to listen to your body and adapt the system to your needs while ensuring adequate nutrition for milk production.
Gene Food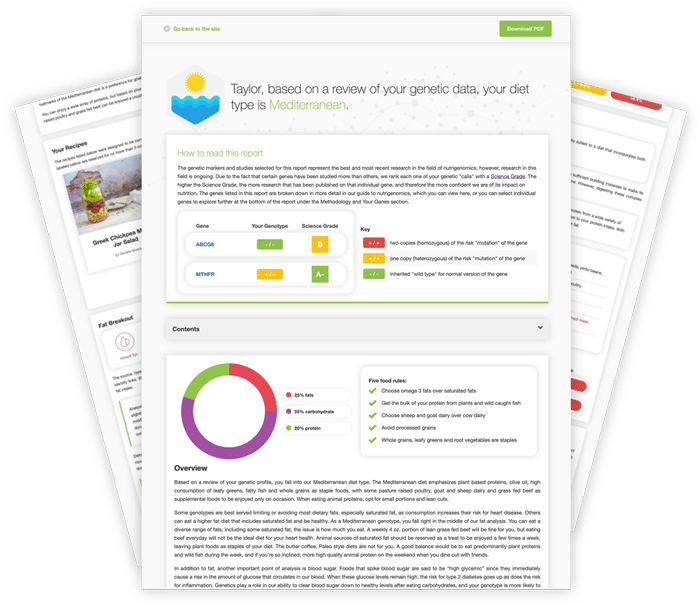 Gene Food uses genetic testing to analyze an individual's genetic variations related to nutrition and provides customized dietary recommendations accordingly. The company's tests focus on genes that influence various aspects of nutrition, such as macronutrient metabolism, food sensitivities, and vitamin needs. The test results are then used to create personalized meal plans and recommendations.
Benefits for Breastfeeding Moms:
Personalized Approach: Breastfeeding moms have unique nutritional needs due to the demands of lactation. Gene Food's personalized approach takes into account an individual's genetic variations, potentially providing insights into how certain nutrients are metabolized and utilized. This information can help tailor dietary recommendations specifically to support optimal health and milk production during the breastfeeding phase.
Identification of Food Sensitivities: Breastfeeding moms may experience food sensitivities that can affect both their own well-being and their baby's health. Gene Food's genetic testing may help identify potential food sensitivities or intolerances, allowing moms to make informed decisions about their diet to prevent any adverse effects on themselves or their infants.
Nutrient Optimization: The genetic analysis provided by Gene Food may shed light on specific nutrient needs and metabolism. This knowledge can guide breastfeeding moms in optimizing their intake of vitamins, minerals, and other essential nutrients to support their own health and the nutritional composition of breast milk.
Education and Empowerment: Gene Food's personalized recommendations come with detailed explanations and educational resources. Breastfeeding moms can gain a deeper understanding of their genetic predispositions and how these may influence their nutritional requirements. This knowledge empowers moms to make informed choices about their diet and lifestyle, supporting their overall well-being.
Considerations:
Comprehensive Approach: While Gene Food offers personalized dietary recommendations based on genetic information, it's important to note that genetic variations are just one aspect of nutrition. Other factors, such as overall health, lifestyle, and individual preferences, should also be considered when making dietary choices. It's crucial to use the genetic information provided by Gene Food as a complementary tool rather than the sole basis for decision-making.
Cost and Accessibility: Gene Food's genetic testing and personalized recommendations come at a cost, which may not be affordable or accessible for all breastfeeding moms. It's important to consider the financial implications before investing in this service. Additionally, availability may vary depending on the geographical location of the individual.
Individual Differences: Genetic testing provides insights into an individual's genetic predispositions, but it does not guarantee precise outcomes. Nutrition is a complex field influenced by multiple factors, and genetic variations may interact differently in each person. Therefore, results should be interpreted with caution, and personalized recommendations should be adapted to individual needs and preferences.
Stay Hydrated
Losing weight while breastfeeding requires a delicate balance between achieving weight loss goals and ensuring adequate nutrition and hydration for both the mother and the baby. In this article, we will explore the specific benefits of staying hydrated while trying to lose weight during the breastfeeding period. Understanding these benefits can help breastfeeding moms optimize their weight loss journey while safeguarding their health and milk supply.
Support Milk Production and Supply
One of the primary concerns for breastfeeding moms while trying to lose weight is maintaining a sufficient milk supply. Staying hydrated is essential for supporting milk production and ensuring an ample supply for the baby. Dehydration can lead to a decrease in milk volume and quality. By maintaining optimal hydration levels, breastfeeding moms can help safeguard their milk production while focusing on their weight loss goals.
Aid in Weight Loss
Staying properly hydrated can actually aid in weight loss efforts. Drinking an adequate amount of water helps to increase feelings of fullness and satiety, reducing the likelihood of overeating or snacking on unhealthy foods. Additionally, sometimes we may confuse thirst with hunger, leading to unnecessary calorie intake. By staying hydrated, breastfeeding moms can better differentiate between thirst and hunger, promoting mindful eating habits and facilitating weight loss.
Promote Optimal Digestion
Hydration plays a vital role in supporting optimal digestion and nutrient absorption. When the body is well-hydrated, it can effectively break down and metabolize nutrients from food, ensuring their proper utilization. This aids in efficient digestion, which can contribute to weight loss efforts. Moreover, good digestion helps prevent issues like constipation, which can be common during postpartum and can hinder weight loss progress. By staying hydrated, breastfeeding moms can promote regular bowel movements and support overall digestive health.
Boost Energy Levels
Weight loss efforts can sometimes lead to feelings of fatigue, especially when combined with the demands of breastfeeding. Proper hydration is essential for maintaining energy levels and combating fatigue. Water is involved in various physiological processes that contribute to energy production, including nutrient transport, cellular metabolism, and waste elimination. By staying hydrated, breastfeeding moms can ensure they have the energy they need to pursue their weight loss goals and care for their little ones.
Enhance Exercise Performance
Incorporating regular exercise into a weight loss journey can be beneficial for breastfeeding moms. Staying hydrated is particularly important when engaging in physical activity. Water helps regulate body temperature, lubricates joints, and supports overall exercise performance. It also aids in transporting nutrients to muscles and removing metabolic waste products. By staying well-hydrated, breastfeeding moms can optimize their exercise sessions, improve endurance, and maximize the benefits of physical activity for weight loss.
Tips for Staying Hydrated While Trying to Lose Weight While Breastfeeding
Drink water regularly throughout the day, aiming for at least 8-10 glasses.
Keep a water bottle nearby and sip on it frequently.
Consume hydrating foods, such as fruits and vegetables with high water content.
Monitor urine color – a pale yellow color indicates good hydration.
Limit caffeinated and sugary beverages, as they can contribute to dehydration.
Drink water before, during, and after exercise to maintain hydration levels.
Consider using a hydration app or setting reminders to ensure regular water intake.
Breastfeed Frequently
For breastfeeding moms who are also trying to lose weight, it's essential to understand the importance of breastfeeding frequently during this journey. In this article, we will explore why frequent breastfeeding is vital for weight loss while ensuring optimal health for both the mother and the baby.
Calorie Expenditure
Breastfeeding itself is a calorie-burning activity. When you nurse your baby, your body utilizes stored fat reserves to produce breast milk, resulting in energy expenditure. The more frequently you breastfeed, the more calories you burn. This increased calorie expenditure can aid in weight loss efforts by creating a calorie deficit, where your body burns more calories than it consumes.
Postpartum Recovery
Frequent breastfeeding plays a crucial role in postpartum recovery for new mothers. Breastfeeding triggers the release of oxytocin, a hormone that helps the uterus contract and return to its pre-pregnancy size. By breastfeeding frequently, you stimulate this natural process, promoting faster healing and reducing the risk of postpartum complications. It also helps your body shed excess fluids accumulated during pregnancy, contributing to overall weight loss and a quicker return to pre-pregnancy shape.
Hormonal Balance
Breastfeeding triggers the release of hormones that can aid in weight loss. Prolactin, the hormone responsible for milk production, inhibits the production of estrogen. Lower estrogen levels can be advantageous for weight loss as it may reduce fat storage and promote the breakdown of stored fat. Frequent breastfeeding helps maintain this hormonal balance, potentially supporting weight loss efforts.
Milk Supply and Nutrient Density
Breastfeeding frequently is essential for establishing and maintaining a healthy milk supply. When you breastfeed more frequently, your body receives signals to produce more milk, ensuring an ample supply for your growing baby. It's important to note that the nutrient density of breast milk remains consistent regardless of the mother's caloric intake. Therefore, frequent breastfeeding supports both weight loss goals and provides optimal nutrition for the baby.
Hunger and Satiety Signals
Breastfeeding frequently can help regulate your hunger and satiety signals. It allows you to tune in to your body's cues and respond to true hunger rather than emotional or boredom-driven eating. Frequent breastfeeding sessions help you stay in touch with your body's needs, making it easier to differentiate between hunger and cravings. This mindfulness around eating can be beneficial for weight loss by promoting healthier food choices and preventing overeating.
Tips for Frequent Breastfeeding While Trying to Lose Weight
Follow your baby's cues: Breastfeed whenever your baby shows signs of hunger, including increased alertness, rooting, or sucking on hands.
Practice on-demand feeding: Offer the breast whenever your baby shows hunger cues rather than adhering to a strict feeding schedule.
Embrace cluster feeding: Cluster feeding, where your baby feeds more frequently over a shorter period, can help increase milk supply and stimulate calorie expenditure.
Consider skin-to-skin contact: Skin-to-skin contact promotes bonding and can increase breastfeeding frequency as it encourages your baby's natural instinct to feed.
Avoid using formula unnecessarily: Offer the breast before considering supplementing with formula, as frequent breastfeeding helps stimulate milk production and maintain a healthy supply.
Seek support and guidance: Consult with a lactation consultant or breastfeeding support group to address any concerns or challenges you may encounter while breastfeeding frequently.
Losing Weight Fast While Breastfeeding Conclusion
Losing weight while breastfeeding requires a balanced approach that considers the nutritional needs of both mother and baby. It's important to focus on establishing healthy eating habits, engaging in regular physical activity, practicing portion control, and ensuring proper hydration. Remember to be patient with your body and celebrate each milestone.
Check out our best postpartum weight loss plans for more details.